The Teacher Transformation Team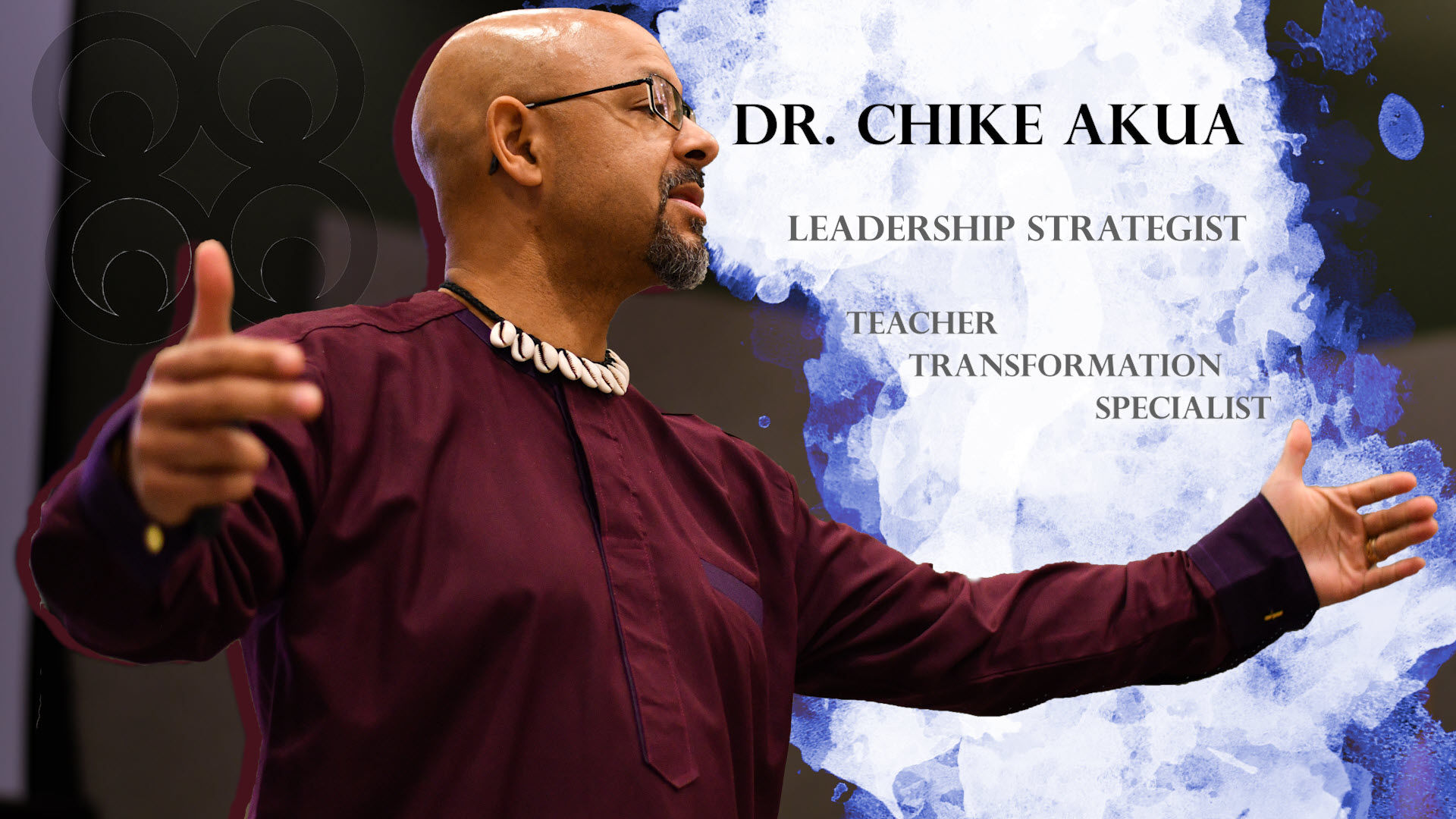 Dr. Chike Akua, PhD is one of the most sought after professional development providers in urban schools, colleges, universities and educational conferences nationally. Dr. Akua is a professor of Educational Leadership, author of 11 books, producer of online curricula and has over twenty-five years of experience with producing excellence in education. He has fourteen years of experience as a public school teacher and Reading Specialist and sixteen years of experience as a leadership strategist to urban school districts (large and small) providing coaching, consulting and professional development to educational leaders and teachers. Some of the districts he and the Teacher Transformation Team have provided ongoing services to include Chicago Public Schools, Detroit Public Schools, The School District of Philadelphia, Fresno Unified School District and Los Angeles Unified School District, to name a few.
Dr. Akua is a former Teacher of the Year who has been recognized in two states (VA and GA) for teaching excellence. He was also selected as one of Ebony magazine's "50 Leaders of Tomorrow" a distinction he is living up to today.
Deeply committed to culturally relevant and responsive pedagogy and instructional materials, Dr. Akua has written and published several books and parent/teacher guides designed for today's students. Education for Transformation: The Keys to Releasing the Genius of African American Students is a book for teachers and leaders that is used in a number of urban school districts for professional development. It is also used in a number of colleges and universities for preparation of pre-service teachers and leaders.
Dr. Akua has written 11 books in all, 100 Black History, African Proverb and Multicultural Posters along with impactful online curricula for students, parents and professional development for teachers. Dr. Akua is the Concept Creator of Reading Revolution Online (www.ReadingRevolution.org), an interactive academic tool that increases reading comprehension, vocabulary development, grammar and writing skills, character development and cultural competence.

Dr. Akua earned his Bachelor's degree in Education from Hampton University, his Masters degree in Education and School Counseling from Clark Atlanta University and his doctorate from Georgia State University. He resides just outside of Atlanta with his wife of 27 years.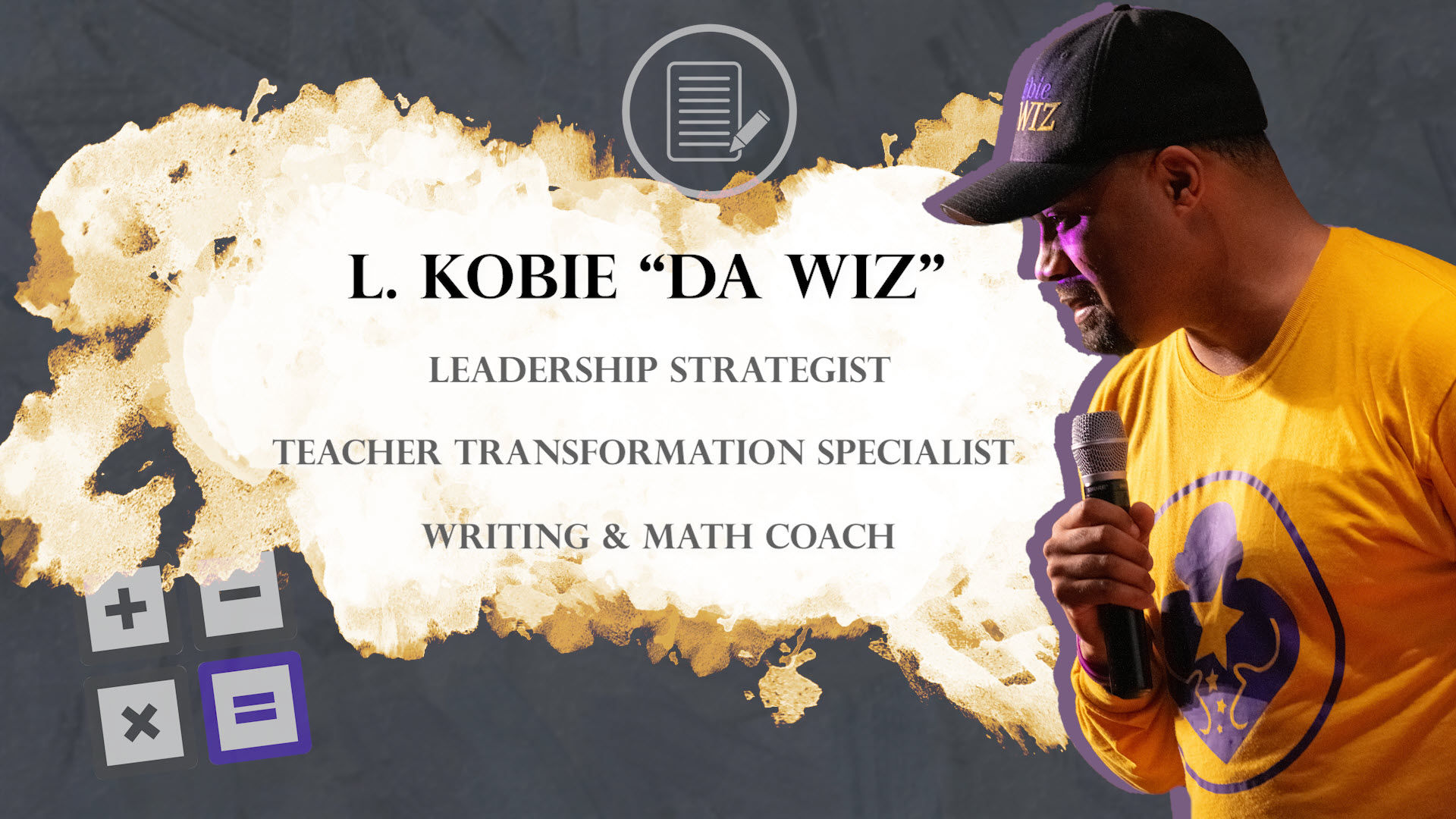 L. Kobie "Da Wiz" (aka L. Kobie Wilkerson, III) is an award-winning master teacher, trainer, author of children's literature and storyteller. A John Maxwell Certified Leadership Coach and former teacher in Topeka (KS) and Cincinnati (OH) public schools, Mr. Wilkerson is a John Maxwell Certified Leadership Coach who has trained and transformed thousands of teachers, leaders, parents and students in urban schools nationally. He was honored in 2013 by the South Carolina General Assembly on the occasion of the publication of his children's book, Queen Infinity, and as recipient of the Moonbeam Children's Book Award Bronze Medal for Reading Skills and Literacy for Queen Infinity.
Mr. Wilkerson's is known for his energetic and signature presentation style which ingeniously converts resistance to change into receptiveness for growth. He conducts reading, writing and math workshops and provides model teaching lessons in the classroom. He is also the author of Reading and Writing to Win and Get in Your Place: Place Value Math Workbook.
Mr. Wilkerson earned (two) bachelor's degrees in education and sociology at Kentucky State University and a master's degree in educational administration from Kansas State University. Additionally, he held an appointment as a South Carolina Educational Policy Fellow, a program of the prestigious Institute for Educational Leadership (IEL) in Washington, D.C.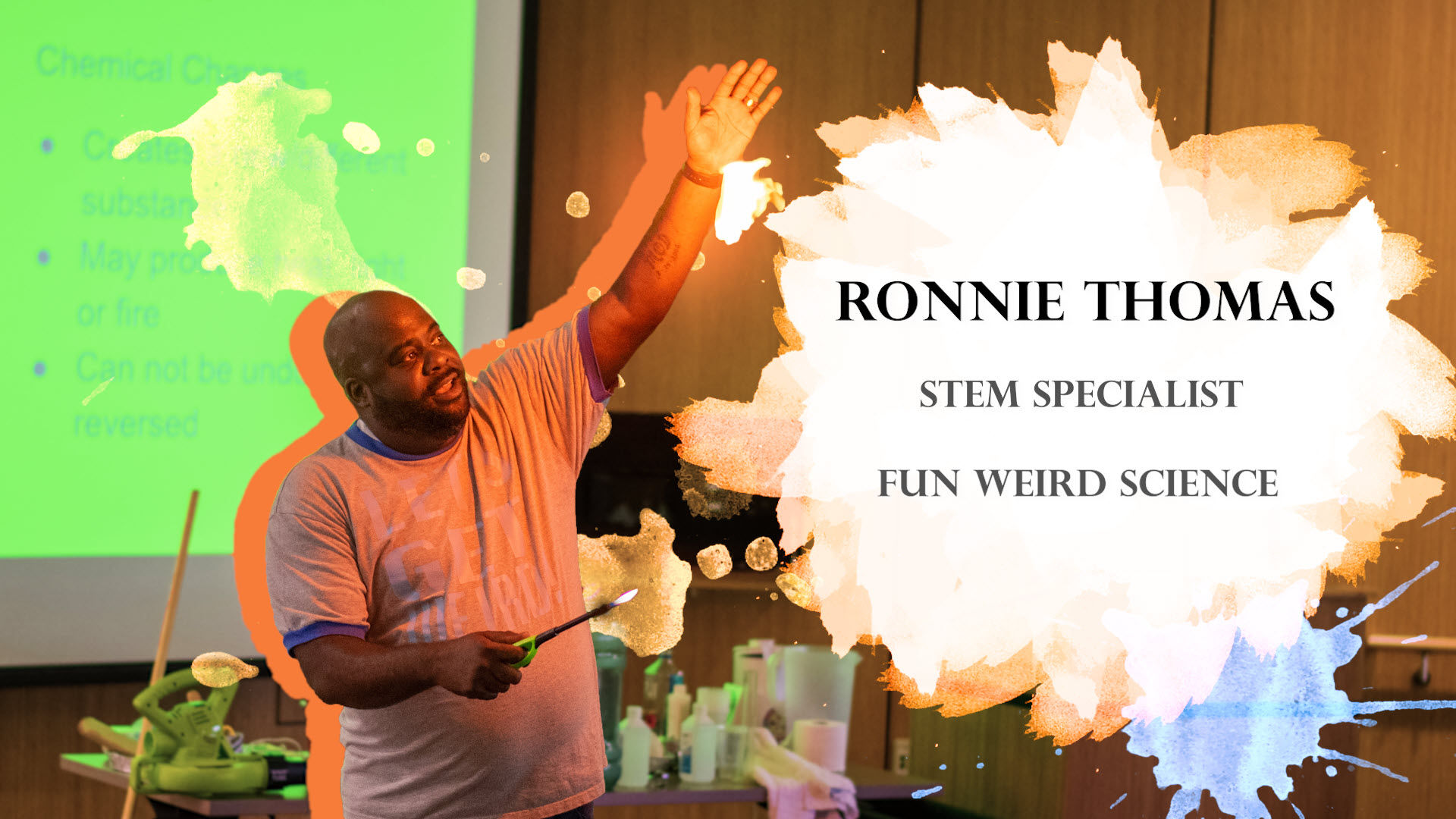 Ronnie Thomas is known for his dynamic, engaging and versatile teaching methods. He informs and inspires hands-on learning experiences that capture a student's imagination. His involvements with STEAM include but are not limited to: teacher/leader professional development; establishing after school robotics and rocketry clubs; math and science nights; K-12 summer STEAM enrichment workshops; STEAM career day; Earth day and NASA research programs.

Since 2000, the communities Mr. Thomas has served have garnered tremendous success exposing stakeholders to diverse STEAM concepts and opportunities. Through fundraising efforts and relationship with STEAM entities students and teachers have partaken in life altering experiences to include but not limited to: US Space and Rocket Center STEAM camp, Honeywell Educators Space Academy, ExxonMobil Teacher Academy, ARRL Teacher Institute, Hyundai Automotive Manufacturing Plant immersion and Reduced Gravity Education Flight Program. In addition to his transformational professional development and model teaching lessons, Mr. Thomas has presented narrative and statistical reports regarding the impact of his STEAM Model has had on student achievement at local, state, national, and international platforms to over 1000 stakeholders production of Reading Revolution Online.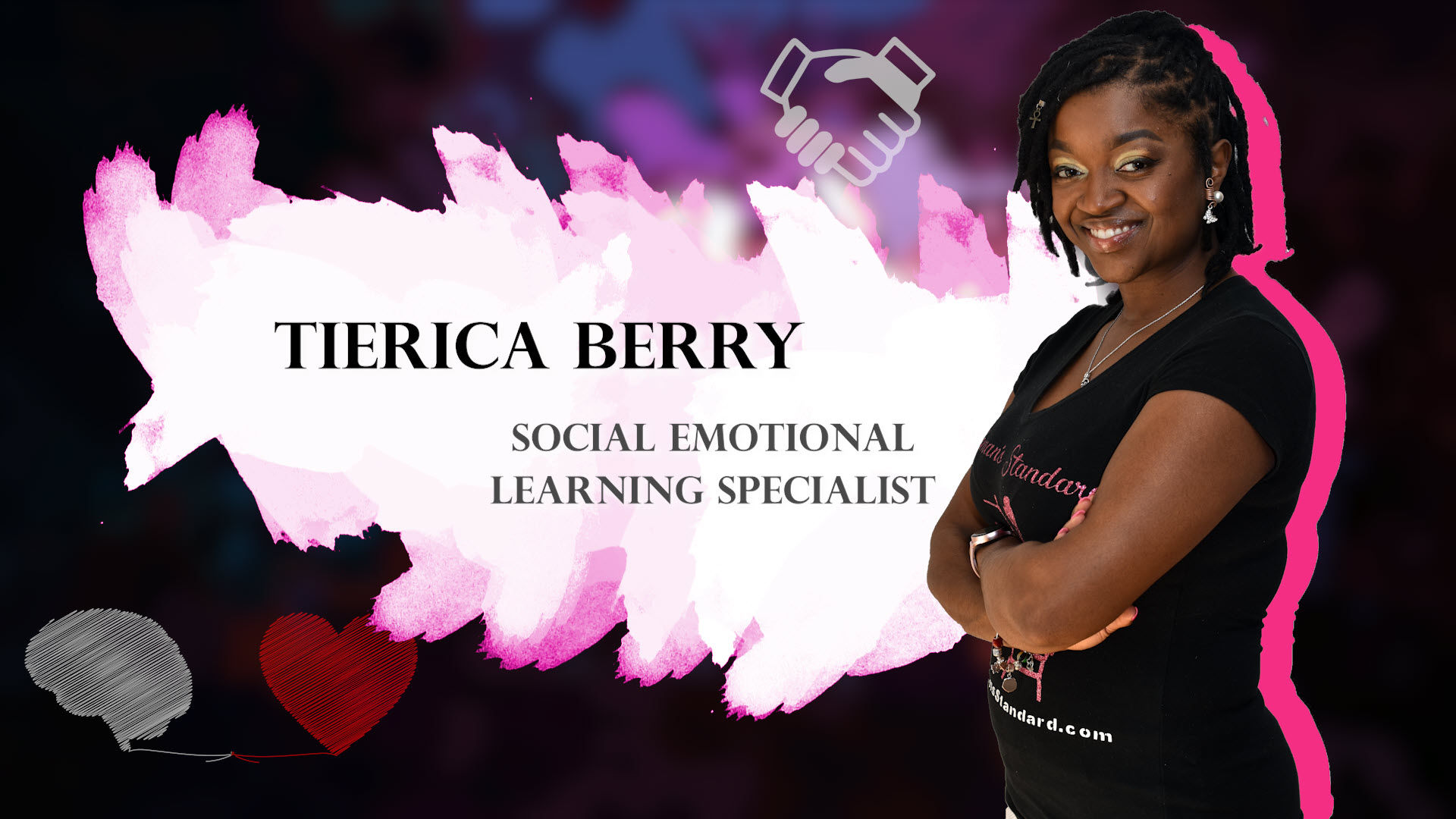 Tierica Berry is an Award-Winning author, trainer and Social-Emotional Learning Specialist whose work has transformed the lives of thousands of teachers, leaders and students. Her deeply transformative professional development seminars guide educators and leaders in emotional intelligence, reconnecting with the disconnected and engaging the disengaged. Her expertise in the arena of social emotional learning goes hand-in-hand with culturally relevant and responsive teaching and is the key to releasing and unleashing the true potential of students.
Ms. Berry is the creator of "A Woman's Standard," a gender-based youth leadership development program designed to remove barriers for female student achievement. With heavy emphasis on literacy, emotional intelligence, and self-efficacy, Ms. Berry has managed to motivate and redirect some of the most troubled youth with her engaging and relevant programs. Her Past clientele includes various types of youth organizations from public school districts, girls' programs, charter schools and youth detention centers. Ms. Berry has received national recognition for her creative writing program, The Anthology Project, and her highly relevant program that help with transition, refinement, self-esteem, and critical thinking. She has authored multiple books for teen girls including Unpacking the Emotional Suitcase an activity guide for emotional success, 7 Secrets to Social Emotional Learning and Teach a Girl to Fish: Lessons of Responsibility and Accountability for Young Women. Her passion for empowering girls can be summed up in one statement, "If you want to uplift a community start with its women because it is through women that all communities are born."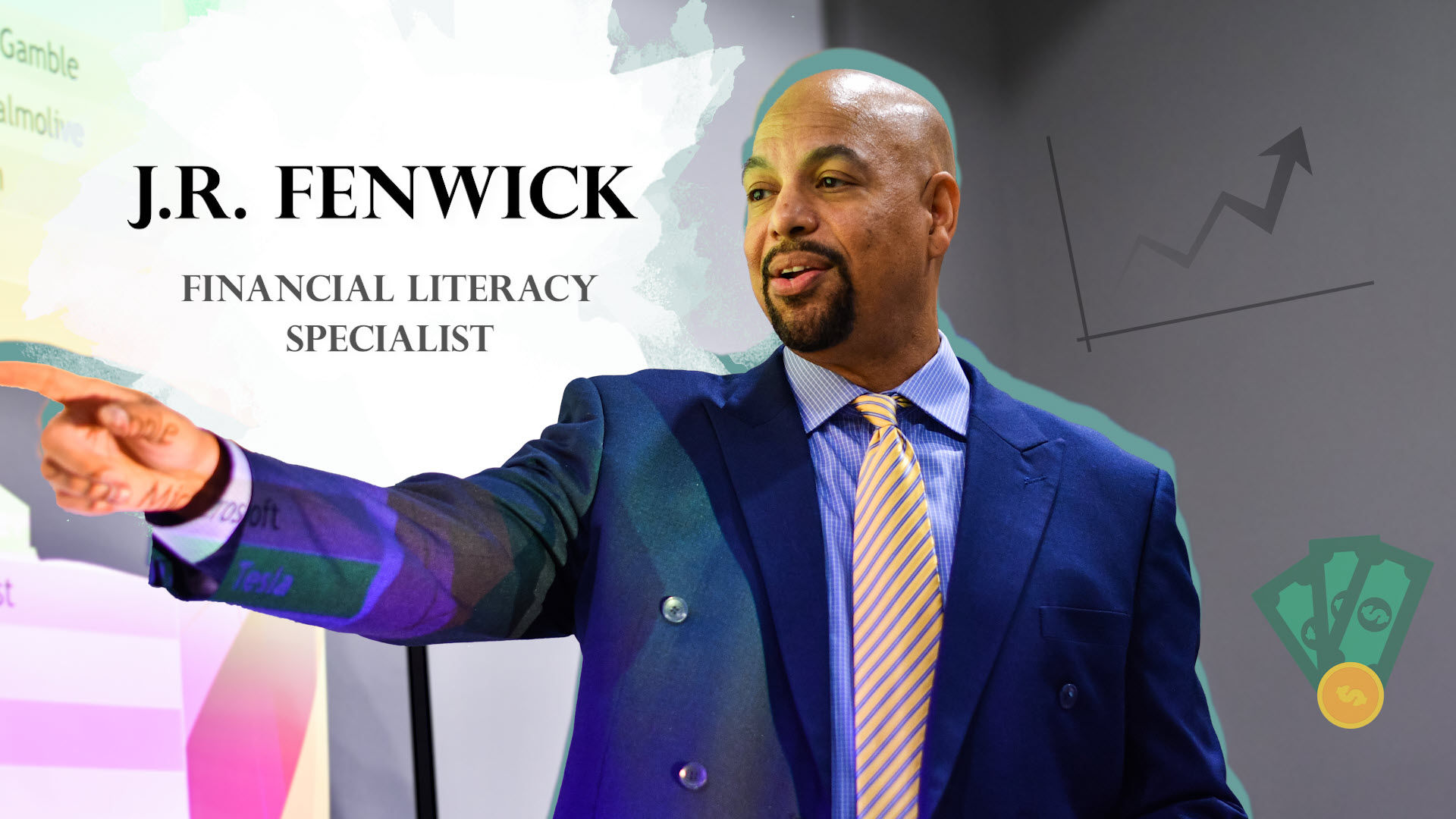 J.R. Fenwick is the CEO of FLipThatStock.com. He has trained thousands of adults to transform their lifestyle through investing. At the request of educators who noted that his system was fun and easy to use, his system was adapted to teach young people how to learn financial literacy, life skills and math mastery while learning to overcome income inequality and develop financial literacy. His Stock Market Boss is tailor-made for today's youth who want to know how to be financially successful, but just need practical guidance.